Offering You Expert Bat Removal Services
At VA Wildlife Removal, we have more than 25 years of experience in bat control and removal. Aside from that, we perform the following services: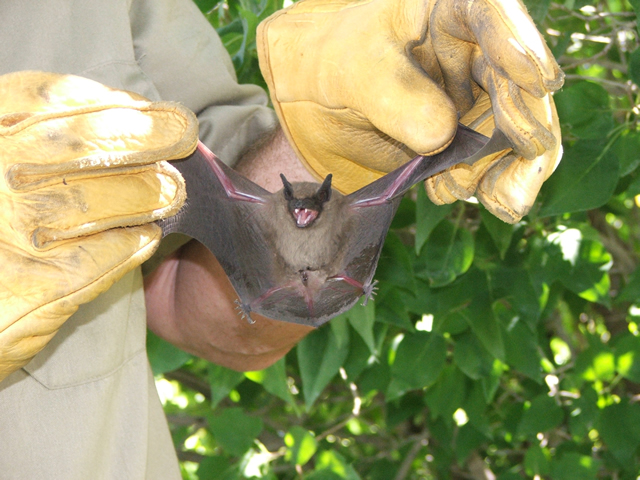 Headquartered in Fredericksburg, VA, our professionals can serve clients in all of Northern and Central Virginia. You can take advantage of our best-in-class solutions today if you live in Spotsylvania, Fairfax, Alexandria, Bristow, Dumfries, Fredericksburg, Manassas, Arlington, Falls Church, King George, Great Falls, Lake of the Woods, Richmond, Woodbridge, Springfield, or Stafford.
For wildlife pest control and management, you can turn to us. We can remove nuisance wildlife in a humane manner and repair any damage these pests may have caused to your home or property.
VA Wildlife Removal is composed of the most seasoned wildlife removal experts in the local area. We are fully insured and have a nuisance wildlife removal permit from the state of Virginia.
Our experience with bat removal has enabled us to become familiar with all the types of bats. Because of this, our animal control staff is trained and equipped to handle even the most difficult bat removal jobs.
Bats can pose many threats to people and property. Never attempt to approach an unidentified species. If you aren't sure, call us immediately.
Our team can handle dead bat removal and cleanup jobs. You can also turn to us for bat control and other services. When doing business with us, you can rest easy knowing that most of our work is guaranteed against animal reentry.
Call us today at (540) 412-5757 for your bat control and removal needs. We assure you that our service is fast and reliable.
Aside from being fully insured, we have a Nuisance Wildlife Removal Permit from the State of Virginia. So, call us today at (540) 412-5757 for fast and reliable service.